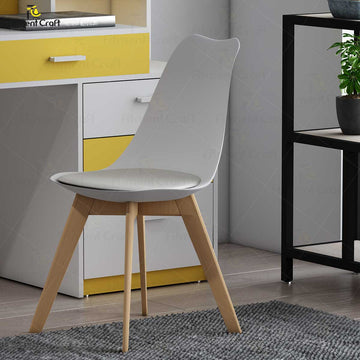 Wooden Furniture
Sun Damage
These materials are both sensitive to light. We'd recommend that you avoid leaving anything on the surfaces for the first 6-8 weeks if they're exposed to sunlight. This should help you avoid any marks or rings appearing if the furniture lightens in the sun.
Cleaning
A damp (never soaking wet) cloth will do it. Dry the surfaces thoroughly afterward. Both wood and veneer can be damaged by liquids, so if you spill anything on it, be sure to wipe it dry immediately. If you need to remove any stains, go gently – use mild soap and warm water.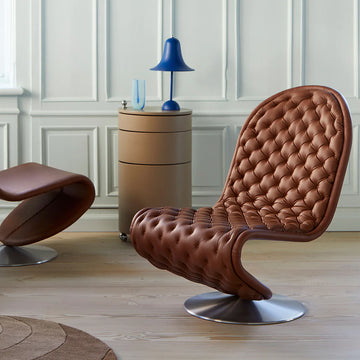 Leather Furniture
Sun and Heat Damage
Leather can lighten if it's exposed to direct sunlight, so be careful where you place it if you want to avoid this. It can also be damaged if it's exposed to heat – don't put it too close to a radiator.
Cleaning
You can clean leather using a soft, dry cloth. Or a cloth and soapy water for a bit more elbow grease. To keep your leather looking its best, we recommend you clean it regularly with a leather cleaner.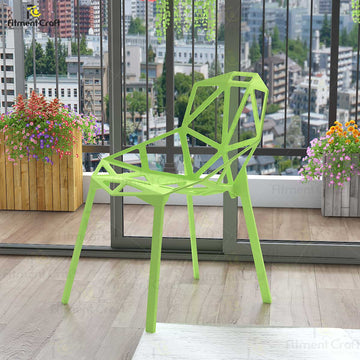 Upholstered Furniture
Sun Damage
Upholstered furniture will lighten over time if it's exposed to direct sunlight, so be careful where you place your furniture pieces.
Wear
To keep seat cushions looking their best and to help them wear evenly, be sure to regularly turn them. Give foam, feather, or fiber-filled cushions a shake as often as possible to help them keep their shape.
Feet
Make sure the feet on your chair or sofa are tightly fastened. Try not to drag them to avoid damage to the feet or your floor.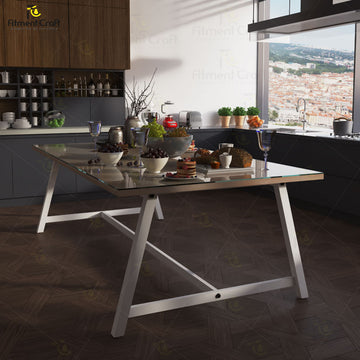 Marble Furniture
Liquid Damage
Marble is a natural stone and should only be cleaned with a neutral pH cleaning solution. Any form of spilled liquid including water glass rings and especially spills from acidic materials like alcohol, citrus juices and coffee must be wiped immediately as it may wear away marble. Hence to avoid water rings, the best solution is to use a coaster or use cup ware that does not produce condensation. For food, plants, or flowers, it is also best to use a doily, coaster, or placemat.
Cleaning
For every day, cleaning uses a dry soft cloth, duster, or similar to wipe away dust. For a deeper clean, use a damp (never soaking wet) cloth. If any cleaner is to be used, use a very gentle pH-neutral cleanser like a dishwashing liquid diluted in water. Then completely wipe away any excess water droplets with a dry soft cloth. We'd like to emphasize again to use a dry soft cloth to wipe off all excess liquid to avoid streaks and ensure all moisture is removed from the marble top.